Over 100 years Joseph Murphy Ballina Ltd has grown to be a modern Wholesale Hardware Distributor. Still proud to be a family run business, supplying a vast range of Agricultural, Gardening, Household, Electrical, DIY, Paints and Building Products throughout Ireland. We hold extensive stock levels of more than 4,500 products which we carry in our warehouse at all times. It's our aim to offer a prompt and efficient delivery service to all our customers.
In recent years we've added the Moy Tools range to our product offering. The range has grown each year and it currently has over 50 unique products. Our Moy brand has gained a very respectable reputation for its quality, and has developed to be a solid favourite with our over 700+ customers.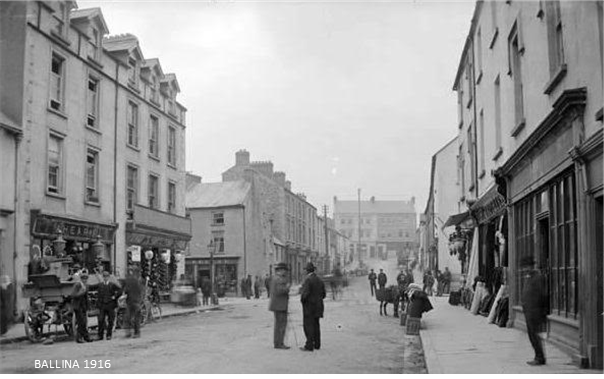 Joseph Murphy Wholesale was founded in 1916 by Mr Joe Murphy. It started as a family business in a small premises in Lord Edward Street Ballina serving North and West Connacht with the supply of Domestic Hardware, Ironmongery and Groceries. Its ethos was to supply quality products at competitive prices to the customers.
The business continued to expand and in the 1950's the company opened a Hardware Wholesalers divisions. In the 1970's under the second generation of the Murphy family ownership it expanded its territory and product lines, setting up it's own distribution service.
The late 1990's saw a major development, with Sean Lavelle coming on board to be the majority shareholder. This brought major redevelopment which included relocating the business to a purpose-built 40,000sqft warehouse. Which brings us to today, with two Lavelle family members being part of the management team, continuing the family ethos of the business.